Yusaku Matsuda (1950 - 1989)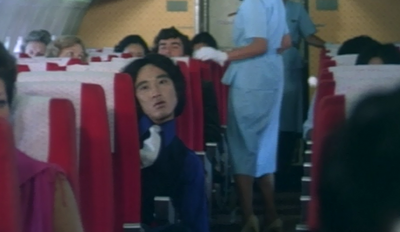 The Resurrection of the Golden Wolf (Yomigaeru kinrô) (1979) [Tetsuya Asakura]: Dies in his airplane seat from his stab wounds which he recieved hours earlier. He was stabbed in the stomach earlier by his lover (Jun Fubuki) who he then killed.
The Beast to Die (Yajû shisubeshi) (1980) [Kunihiko Date]: Shot to death while walking down a flight of stairs in what appears to be a dream after he finally goes completely insane, seeing Hideo Murota's ghost before he collapses.
Heat-Haze Theatre (Kagero-za) (1981) 

[Shungo Matsuzaki

]: Possibly dead at the end of the film after dying off-screen under unspecified manner.  He is shown sitting next to a silent Michiyo Ohkusu who had died earlier and begins talking as if he is in the afterlife.  Much of this film is surreal, so it's not quite clear what is happening at the end of the film. 
A Chaos of Flowers (Hana no ran) (1988) [Takeo Arishima] Commits suicide by hanging himself. 
Community content is available under
CC-BY-SA
unless otherwise noted.