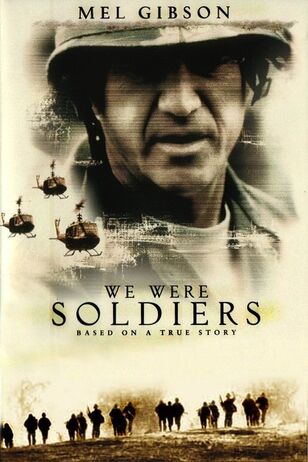 We Were Soldiers (2002)
Director: Randall Wallace
A telling of the 1st Battalion, 7 Cavalry Regiment, 1st Calvary Division's battle against overwhelming odds in the La Drang valley of Vietnam in 1965. Seen through the eyes of the battalion's commander, Lt. Col. Hal Moore (played by Mel Gibson), we see him take command of the battalion and its preparations to go into Vietnam. We also see how the French had, years earlier, been defeated in the same area. The battle was to be the first major engagement between US and NVA forces in Vietnam and showed the use of helicopters as mobility providers and assault support aircraft.
Male Deaths
Edit
Female Deaths
Edit
Community content is available under
CC-BY-SA
unless otherwise noted.