Watchmen (2009)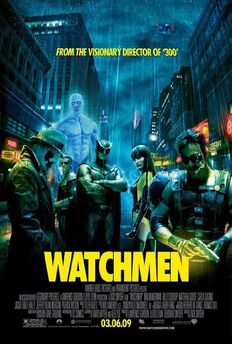 Director: Zack Snyder
In an alternate 1985 America, costumed superheroes are part of everyday life. When one of his former comrades (Jeffrey Dean Morgan) is murdered, masked vigilante Rorschach (Jackie Earle Haley) uncovers a plot to kill and discredit all past and present superheroes. As he reconnects with his retired associates (Patrick Wilson, Malin Akerman and Matthew Goode), only one of which has true powers (Billy Crudup), Rorschach glimpses a far-reaching conspiracy involving their shared past and catastrophic consequences for the world's future.
Community content is available under
CC-BY-SA
unless otherwise noted.