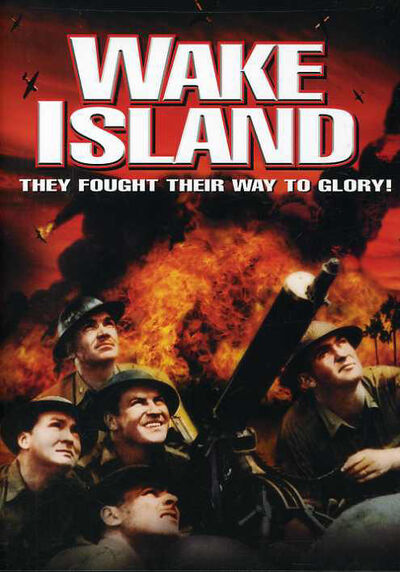 Wake Island (1942)
Director: John Farrow
December, 1941. With no hope of relief or re-supply, a small band of United States Marines try to keep the Japanese Navy from capturing their island base.
Wake Island was the first movie made about America in World War Two.
The Wake Island defenders were forced to surrender and spent the remainder of the war in captivity. They did not die fighting to the last man as the movie portrayed.
Some of the characters of the film were based on real people involved in the real battle:
Male Deaths
Edit
Female Deaths
Edit
Community content is available under
CC-BY-SA
unless otherwise noted.