Wiki Targeted (Entertainment)
Play Sound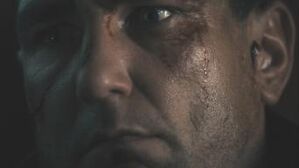 Vinnie Jones (1965 - )
Former professional soccer player
Blast (2004) [Michael Kittridge]: I don't remember the details but seem to vaguely recall him getting blown up at the very end.
Submerged (2005) [Henry]: Shot and falls to his death (striking various structures on the way down) during a shootout in an opera house (his body is later seen when Steven Seagal sees onlookers surrounding him).
Played (2006) [Detective Brice]: Shot in the back of the head by Gabriel Byrne.
The Condemned (2007) [McStarley]: Shot repeatedly in the chest by Steve Austin.
Hell Ride (2008) [Billy Wings]: Burned to death when Larry Bishop douses him with gasoline and sets him on fire, on top of having shot Vinnie with a speargun and slashing his throat.
Blood Out (2011) [Zed]: Shot to death as he was about to kill Luke Goss.
You May Not Kiss the Bride (2011) [Brick]: Head bashed on some ocean rocks after being shot in the back by Katharine McPhee as he is about to shoot Dave Annable, during a fight. He then grabs Dave (who survives) as he falls off a cliff into the ocean in a failed effort to drown him (played for black comic effect). His body is later seen lying on said rocks when Katarine looks down and sees him.
Hijacked (2012) [Joe Ballard]: Shot in the back by Ashley Cusato.
Escape Plan (2013) [Head Guard Drake]: Skull crushed and neck snapped when thrown down a metal flight of stairs at the end of a struggle with Sylvester Stallone, he dies when Stallone looks down and sees him bleeding out (with his body later seen when Jim Caviezel discovers him).
Extraction (2013) [Ivan Rudovsky]: Shot in the chest with a sniper rifle by Falk Hentschel.
Absolution 2015 (Mercenary: Absolution) (2015) [The Boss]: Impaled through the back on a pole, after Steven Seagal kicks him through a glass balcony at the end of a fight.
Gridlocked (2015) [Ryker]: Killed in an explosion after Dominic Purcell puts a grenade in Vinnie's vest, at the end of a struggle with Dominic in a room.
A Perfect Vacation (Awaken, Left To Die) (2015) [Sarge]: Stabbed in the leg and chest with his own knife at the end of a fight with Daz Crawford, who pulls the knife form his own fatal wound.
Toxin (The Enforcer) (2015) [Renner]: Shot by Wiley M. Pickett's men, when Taylor Handley pushes Vinnie out in his place, knowing that they intend to shoot on sight.
The Big Ugly (2020) [Neelyn]: Presumably dies (off-screen) after being in mid-range of a shoot out, as Vinnie is fatally injured after being shot by Bruce McGill. We only hear gunshots, implying his fate. 
Community content is available under
CC-BY-SA
unless otherwise noted.