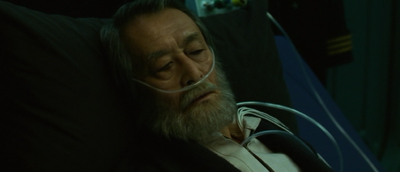 Tsutomu Yamazaki (1936 - )
High and Low (Tengoku to jigoku) (1963) [Ginjirô Takeuchi - Medical Intern]: While still alive at the end of the film, he is on death row and is awaiting execution. He is visited by Toshiro Mifune.
Red Beard (Akahige) (1965) [Sahachi]: Dies of some sort of sickness. Dies while talking to Yuzo Kayama.
Space Battleship Yamato (2010) [Juzo Okita]: Dies of a terminal illness while in bed.
Blade of the Immortal (Mugen no junin) (2017) [Kensui Ibane]: Commits suicide via hara-kiri. 
The Abe Can (Abe Ichizoku) (1995) (TV Movie) [Abe Yaichi'emon] Commits suicide via seppuku. 
Community content is available under
CC-BY-SA
unless otherwise noted.