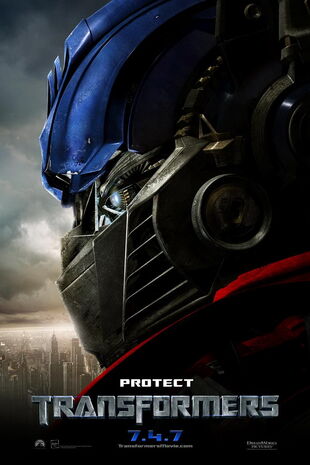 Transformers (2007)
Director: Michael Bay
Male Deaths:
Edit
Female Deaths:
Edit
The release date was set without a script or a cast.
Peter Cullen, the original voice of Optimus Prime, described reprising the role as "slipping into an old pair of very comfortable shoes that you haven't worn for a while," and was grateful to the fans for wanting and bringing him back.
Shia LaBeouf's first scene filmed was where Sam is attacked by guard dogs. One particularly fierce dog kept chasing him even after the scene was shot. He later summed it up as "Welcome to Michael Bay's set. Release the hounds!"
According to Megan Fox, she was attending a Linkin Park concert and when it was over, the band met her personally, and stated that they heard about the live-action Transformers film, and requested whether they could have a song of theirs in the film, and thus the Linkin Park song "What I've Done" appears in the closing credits.
Community content is available under
CC-BY-SA
unless otherwise noted.