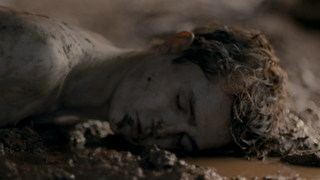 Tommy Knight (1993 - )
a.k.a. Thomas Knight or Tommy Lawrence Knight
The Sarah Jane Adventures: Whatever Happened to Sarah Jane (2007) [Luke Smith]: When a divergent timeline is created where Elisabeth Sladen dies in her childhood, as a result of the Trickster altering time, Tommy ceases to exist as a result of the Trickster preventing all future alien life from reaching Earth, negating his creation. He is brought back into existence when the original timeline is restored.
Glue: Episode 1 (2014) [Cal Bray]: Drowned (off-screen) after being pinned face-down in the mud by his brother (Callum Turner) during an argument; his body is discovered the next day when Billy Howle unknowingly drives over it with a tractor. His body is shown again when the police arrive to investigate the scene, and again when Yasmin Paige and Adrian Rawlins witness the forensics report in the morgue. (His death is shown in full, during a flashback sequence, in Episode 8.) (Nudity alert: Full-frontal.)
Community content is available under
CC-BY-SA
unless otherwise noted.