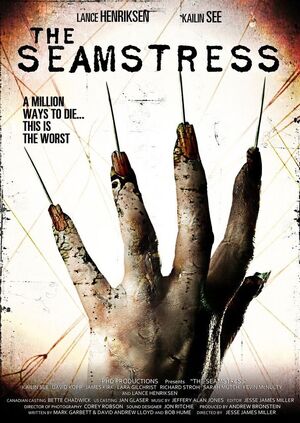 The Seamstress (2009)
Director: Jesse James Miller
The Seamstress was brought into being by the desperate curse of an innocent woman being tortured to death by a vigilante mob. Voracious for blood, the hideously-mutilated specter hunts a small group of friends who become trapped on the island where she died. The friends, led by Allie, are searching for Allie's missing father. As Allie comes to understand that he was one of the vigilantes, her friends begin to die gruesome horrific deaths on the point of The Seamstress' needle.
Male Deaths
Edit
Female Deaths
Edit
Community content is available under
CC-BY-SA
unless otherwise noted.