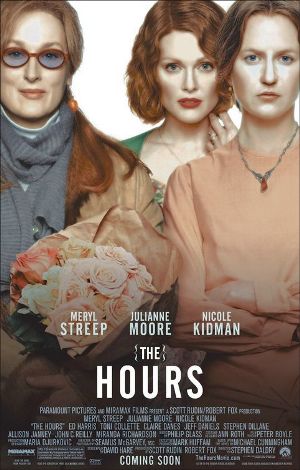 The Hours (2002)
Director: Stephen Daldry
Three parallel stories in different decades: In the 1920s, author Virginia Woolf (Nicole Kidman) struggles with depression as she writes her novel Mrs. Dalloway. In the 1950s, housewife Laura Brown (Julianne Moore) reevaluates her life. In 2001, publisher Clarissa Vaughn (Meryl Streep) prepares a party for a terminally ill author (Ed Harris). As each story develops, the connections between them become clearer.
Male Deaths
Edit
Female Deaths
Edit
Community content is available under
CC-BY-SA
unless otherwise noted.