The Darkest Minds (2018) directed by Jennifer Yuh Nelson, and written by Chad Hodge, based on Alexandra Bracken's young adult novel of the same name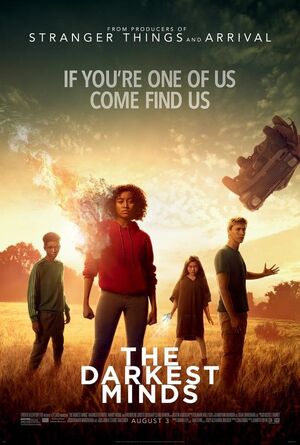 Six years has past since IAAN or Idiopathic Adolescent Acute Neurodegeneration a potential lethal engimatic childhood plague devastated our planet decimating entire child generations leaving ninety percent under eighteen dead. However those who survived were left with a series of otherworldly powers leading governments to place them in interment camps classed in color categories, with all those designated orange or red executed...save one! Ruby Daly (Amandla Stenberg) has spent her adolescence keeping these mind controlling skills hidden. But now her secret is out, so is broken out by one of the resistance groups Children's League's army, but wary of their intentions she flees and joins a number of runaways led by distrustful Liam Stewart (Harris Dickinson) who is seeking a save haven for his surrogate family. But when they find it in a community led by presidential son Clancy Gray (Patrick Gibson), Ruby discovers that just because he is similarly blessed to her doesn't mean he isn't misusing his abilities or has a positive future for his charges.
Alexandra Bracken, author of The Darkest Minds series, makes a cameo appearance as a nurse at the end of the movie.
Male Deaths
Edit
Female Deaths
Edit
Community content is available under
CC-BY-SA
unless otherwise noted.