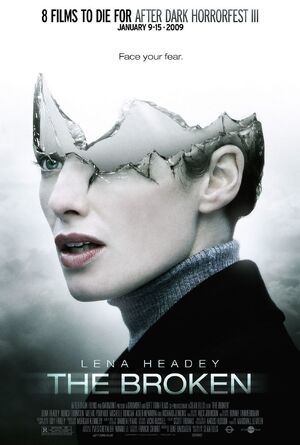 Director: Sean Ellis
On a busy street in London, Gina, a successful radiologist, thinks she sees herself drive past in her own car. Stunned by this strange event, Gina follows the mystery woman up to her apartment. From here, events take an eerie turn for the worse which leads to a car accident. Soon Gina's awareness slides from solid reality into a world that will haunt more than just her nightmares as she attempts to unravel the mystery where the only clue is a broken mirror.
Male Deaths
Edit
Female Deaths
Edit
Community content is available under
CC-BY-SA
unless otherwise noted.