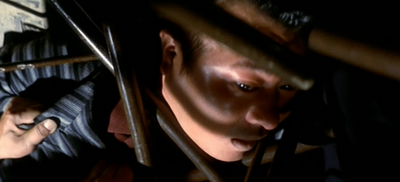 Tatsuo Umemiya (1938 - 2019)
Gang Vs Gang (Gyangu taj Gayangu) (1962) [Gangster] Shot by Tetsurô Tanba.
Brutal Tales of Chivlary (Showa zankyo-den) (1965) [Goro]: Stabbed to death by Nobuo Yana and other gangsters.
Bloodstained Clan Honor (Chi-zome no daimon) (1969) [Hayami]: Dies from stab wounds inflicted over the course of a fight with rival gangsters alongside Bunta Sugawara during the film's ending ceremony.
Deliquent Girl Boss: Blossoming Night Dreams ''(Tokyo Bad Girls; Zubeko bancho: yume wa yoru hiraku) (1970)

 

[Yakuza]: Stabbed to death by Nobuo Kaneko (who he happens to kill as well.)
Wandering Ginza Butterfuly (Ginchô wataridori) (1972) [Shinnosuke Matsudaira]: Shot to death in a drive by shooting.
Battles Without Honor and Humanity The Yakuza Papers (Jingi naki tatakai) (1973) [Hiroshi Wakasugi]: Shot to death by police as he is trying to escape them from climbing out of a window. He then proceeds to fall out of the building and crashes into the floor. 
Graveyard of Honor (Jingi no hakaba) (1975) [Kozaburo Imai]: Shot to death by Tetsuya Watari.
Yakuza Graveyard (Yakuza no hakaba: Kuchinashi no hana) (1976) [Goro Iwaki]: Neck snapped with police batons by corrupt cops when they trick him into leaving his jail cell by opening the cell door.
Samurai VS Bandit Squadron '(Kumokiri Nizaemon)' (1978) [Samurai]: Stabbed through the neck in a duel with Tatsuya Nakadai.
Hunter in the Dark (Yami no karyudo) (1979) [Kawazu]: Stabbed in the chest by every member of the yakuza group he is part of while he is tied up for betraying them.
The Last True Yakuza (Saigo no bakuto) (1985) [Yakuza Don]: Stabbed to death by a rival gangster while taking a walk in the rain. 
None
Community content is available under
CC-BY-SA
unless otherwise noted.