Takuzo Kawatani (1941 - 1995)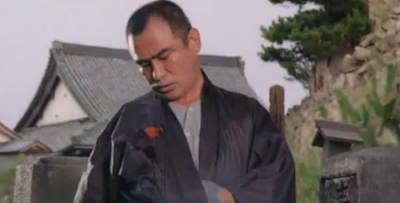 Film Deaths
Edit
Kyôdai jingi: Kantô inochi shirazu (1967) [Boss] Stabbed by Kôji Tsuruta
Yakuza's Tale (Tosei-nin Retsuden) (1969) [Low Level Yakuza]: 

Stabbed to death by 

Kôji Tsuruta

.

 
Okoma: The Orphan Gambler (Onna toseinin) (1971) [Jihei]: Stabbed in the stomach by Kôji Tsuruta.
Battles Without Honor and Humanity The Yakuza Papers (Jingi naki tatakai) (1973) [Ryoichi Enami]: Shot to death by rival gangster while near a railroad crossing.
Battle Without Honor and Humanity: The Yakuza Papers: Deadly Fight in Hiroshima (Hiroshima shitô hen) (1973) [Iwashita Mitsuo]: Shot to death by Sonny Chiba as Sonny uses Takuzo as target practice as Takuzo screams for his mom.
Jeans Blues - No Future (Jinzu burusu: Asu naki buraiha) (1974) [Ishimatsu] Shot in the stomach with a shot gun blast by Meiko Kaji.  
The Street Fighter (Gekitotsu! Satsujin ken) (1974) [Oshima]: Skull crushed by Sonny Chiba.
Gambling Den Heist (Shikingen gôdatsu) (1975) [Tetsuya Bessho]: Shot through the back of the head by Tatsuo Umemiya when he tries driving off with the heist money, causing him to crash into a shack that explodes upon impact.
The Joy of Torture 2: Oxen Split Torturing (Tokugawa onna keibatsu-emaki: Ushi-zaki no kei) (1976) [Peasant] Head sawn off. 
A Savage Beast Goes Wild (Crazed Beast; Kurutta yaju) (1976) [Saburo Tanimura] Shot to death by the police. 
The Yakuza Code Still Lives (Hiroshima jingi: Hitojichi dakkai sakusen) (1976) [Gangster] Shot to death by Akira Kobayashi.  
Samurai VS Bandit Squadron (Kumokiri Nizaemon) (1978) [Sanji]: Stabbed to death by Shingo Yamashiro.
Death Shadow (Jitternai) (1986) [Yasuke]: Stabbed to death by Takeo Chii after saving the life of his daughter and also stapping Takeo.
Heat Wave (Kagero) (1991) [Ryukichi Ineda]: Shot in the chest by Kaku Takashina.
Kodayu (O-Roshiya-koku suimu-tan) (1992) [Koichi]: Dies of sickness while out at sea.
Connections
Edit
Father of Takashi Nishina
Community content is available under
CC-BY-SA
unless otherwise noted.