Takashi Kanda (1918 - 1986)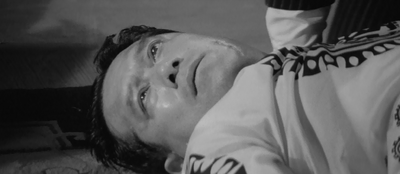 Film Deaths
Return of Daimajin (Daimajin ikaru) (1966) [Lord Danjô Mikoshiba]: Strangled by the mast of the boat he is on.  His body is then burnt after the boat catches on fire.  
Massacre Gun (Minagoroshi no kenjû) (1967) [Akazawa]: Shot to death by Tatsuya Fuji.
Yokai Monsters: 100 Mosnters (Yôkai hyaku monogatari) (1968) [Reimon Tajimaya] Accidentally falls on the blade of Yoshio Yoshida
Yokai Monsters: Spook Warfare (Yôkai daisensô) (1968) [Hyogo Isobe] Bitten on the neck by Chikara Hashimoto who then takes his form.
Connections