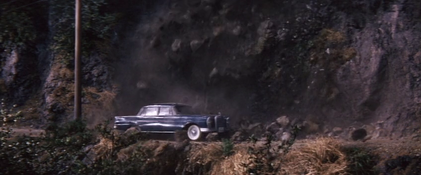 Susumu Kurobe (1939 -)
Film Deaths
[
]
Ghidorah, the Three-Headed Monster (1964) [Henchman]: Either shot or crushed to death/buried alive when King Ghidorah causes a rockslide. (Hisaya Ito escapes alive).
None But the Brave (1965) [Lt. Kuroki] Shot in the chest by an American soldier. 
King Kong Escapes (1967) [Henchman]: Crushed to death by King Kong, when it goes out of control.
Son of Godzilla (1967) [Navigator]: Killed in explosion when when Godzilla destroyed their plane. (I forget which).
Destroy All Monsters (1968) [Kilaaks Controller Staffer]: Shot by his men as he's being mind-controlled to shoot them (which his men aren't aware).
Latitude Zero (1969) [Chen]: Killed along Cesar Romero by the Griffon.
Ultraman Zearth 2: Superman Big Battle - Light and Shadow (1997) [Unnamed civilian]: Possessed by Ultraman Shadow.
TV Deaths
[
]
Space Sherrif Gavan: A Monster Hides, a Girl Kissed a Petal

[Doubleman Agent 5 from Planet Zombie]: Slashed to death by Gavan's Gavan Dynamic.
Ultraman Max (2005 series) [Chief Kenzo Tomioka]: Passed away (details needed)