Wiki Targeted (Entertainment)
Play Sound
Steve Staley (1969 - )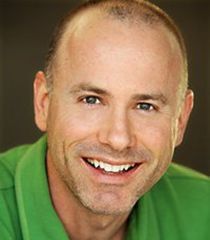 Akira (2001; anime) [Inspector]: Shot by a soldier on Colonel Shikishima's (Jamieson Price) orders.
Final Fantasy VII: Advent Children (2005) [Kadaj]: Mortally wounded after George Newbern's fight with Steve Burton using his body; his body dissolves after talking to Steve.
Digimon Adventure 02: The Crest of Kindess (2000; anime) [Sam Ichijouji]: In a flashback to Ken's (Derek Stephen Prince) past, Sam was hit by a car.
X: Legend (2001; anime) [Kamui Shiro]: Stabbed in the chest by Crispin Freeman. He dies shortly after giving Crispin his will to turn him back to his original personality.
Gungrave: Young Dogs (2004; anime) [Jolice]: Shot in the head by Ladd (Lex Lang).
Gurren Lagann: Well Met, Everyone (2008; anime) [Cytomander]: Killed when the Dai-Gunten is rammed by Dai-Gurren.
Code Geass: Final Battle Tokyo (2009; anime) [Shogo Asahina]: Caught in the explosion of the F.L.E.I.J.A. warhead fired by Yuri Lowenthal at the end of the battle to retake Tokyo.
Sailor Moon R: Defeat Rubeus! The Battle in Space (2015; anime) [Rubeus]: Left to die on his own ship by Esmeraude (Rena Strober) as it explodes, to his utter sadness.
Naruto Shippuden: The Ties That Bind (2017; anime) [Neji Hyuga]: Impaled by wooden spikes launched by the Ten-Tails while defending Naruto (Maile Flanagan) and Hinata (Stephanie Sheh). He dies shortly after talking to Naruto.
Mobile Suit Gundam Iron-Blooded Orphans: McGillis Fareed (2018; anime) [McGillis Fareed]: Upon being confronted by the masked Gaelio Bauduin (Robbie Daymond), they both fire their guns at each other, with the bullet from Gaelio's gun hitting McGillis straight at the hip. After one final talk with Gaelio, he dies from his wound.
Sword Art Online: Alicization: Taboo Index (2019; anime) [Raios Antinous]: Dies when his fluctlight goes out, after his arms get amputated by an angry Kirito (Bryce Papenbrook) in retaliation for him and Humbert (Chris Hackney) sexually assaulting Ronye (Deneen Melody) and Tiese (Kimberly Woods).
Community content is available under
CC-BY-SA
unless otherwise noted.