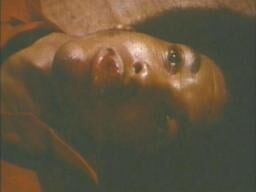 Stan Shaw (1952 - )
Truck Turner (Black Bullet) (1974) [Fontana]: Shot in the chest in a shoot-out with Isaac Hayes on a rooftop.
TNT Jackson (1975) [Charlie]: Impaled when Jeannie Bell drives her hand completely through his stomach at the end of a martial-arts battle.
The Boys In Company C (1978) [Pfc Tyrone Washington]: Killed (off-screen), along with his unit; his death was mentioned in the epilogue and that he received the Navy Cross.
The Great Santini (The Ace; The Gift of Fury) (1979) [Toomer Smalls]: Shot to death by one of David Keith's friends after Stan's dogs attack David. (Thanks to Mac)
Daylight (1996) [George Tyrrell]: Back broken when a beam falls on him in the tunnel. (Thanks to Michael)
Jeepers Creepers 3 (2017) [Sheriff Dan Tashtego]: Axed in the face.
Darkroom: Exit Line (1982) [Dan Burroughs]: Bludgeoned to death with a crystal decanter by Samantha Eggar when she believes he's threatening to kill her (when he was actually just trying to impress her with his acting skills).
Lifepod (1993; TV movie) [Parker]: Neck snapped by Ron Silver while the others in the lifepod are asleep.
Matlock: The Diner (1993) [Cyrus Jordan]: Dies (off-screen) of unspecified causes at some in time between the 1962 flashbacks and the present (Beah Richards mentions he died only three weeks before the story begins).
Son of Eddie Shaw (saxophonist)
Cousin of Sam Cooke and Tyrone Davis
Community content is available under
CC-BY-SA
unless otherwise noted.