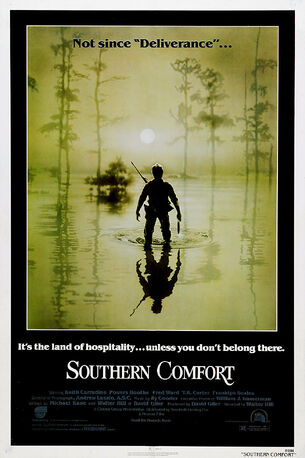 Southern Comfort (1981)
Director: Walter Hill
During the Vietnam War, a squad of National Guardsmen -- including Hardin (Powers Boothe), a no-nonsense Texan; Reece (Fred Ward), a hunter; and Spencer (Keith Carradine), a sensible private -- take part in a military training exercise in the swamps of Louisiana. After attempting to steal several canoes and firing blanks at a Cajun, the group members find themselves being hunted by the locals. Scared and unfamiliar with the territory, the men must scramble to escape.
Male Deaths
Edit
Female Deaths
Edit
None.
Community content is available under
CC-BY-SA
unless otherwise noted.