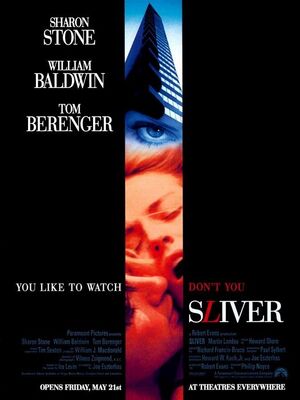 Sliver (1993)
Director: Phillip Noyce
Plot Summary
Edit
Young publishing executive Carly takes an apartment in an exclusive "sliver" building in New York, only to learn that the previous tenant, who bore a great resemblance to Carly, died in a mysterious fall from the apartment balcony. When other tenants of the building begin to die likewise mysteriously, Carly begins to suspect that a killer may be inhabiting the building and that it may be either Zeke, the voyeuristic building owner with whom she's become involved romantically, or Jack, a mystery writer with a suspicious quality.
Male Deaths
Edit
Female Deaths
Edit
Community content is available under
CC-BY-SA
unless otherwise noted.