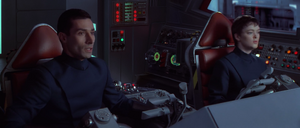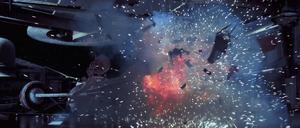 Silas Carson (1965 - )
Star Wars Episode I: The Phantom Menace (1999) [Nute Gunray/Ki-Adi-Mundi/Lott Dodd/Lt. Antidar Williams]: Playing a quadruple role, "Lt. Williams" along with Bronagh Gallagher were killed when the battle droids fired at the space cruiser, causing an explosion. ("Gunray", "Ki-Adi-Mundi", and "Dodd" all survive the movie).
Hidalgo (2004) [Katib]: Killed in a fight/shootout with Viggo Mortensen, one of the other competitors.
Star Wars Episode III: Revenge of the Sith (2005) [Nute Gunray/Ki-Adi-Mundi/Lott Dod]: Playing a dual role, "Ki-Adi-Mundi" was shot to death by clone troopers after they switched sides on the orders of Ian McDiarmid; "Gunray" was killed by Hayden Christensen with a lightsaber. Although he didn't appeared, it was confirm source material to the sequel trilogy that Lott Dod die before the events of the film. (Silas was wearing either heavy make-up or mask for both of these roles.)
Flawless (2007) [Reece]: Presumably dies of unspecified circumstances during the passage of time.
Community content is available under
CC-BY-SA
unless otherwise noted.