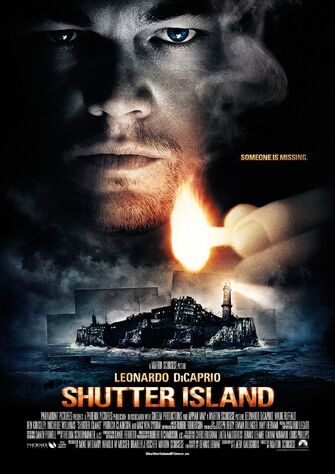 Shutter Island (2010)
Director: Martin Scorsese
The implausible escape of a brilliant murderess (Emily Mortimer) brings U.S. Marshal Teddy Daniels (Leonardo DiCaprio) and his new partner (Mark Ruffalo) to Ashecliffe Hospital, a fortress-like insane asylum located on a remote, windswept island. The woman appears to have vanished from a locked room, and there are hints of terrible deeds committed within the hospital walls by the head psychiatrist (Ben Kingsley) and his colleagues. As the investigation deepens, Teddy realizes he will have to confront his own dark fears if he hopes to make it off the island alive.
Male Deaths
Edit
Female Deaths
Edit
The title is an anagram of "truths and lies", and "truths/denials".
Filmed in four months during 2008.
Mark Ruffalo won the role of Chuck Aule after sending Martin Scorsese a fan letter saying how much he wanted to work with him.
The traumatic killing of Nazi guards of Dachau concentration camp is a historical event, taking place on April 29, 1945, when the camp was liberated by the U.S. Army.
The only film of the partnership between Martin Scorsese and Leonardo DiCaprio that failed to receive any Oscar nominations. Gangs of New York (2002), The Aviator (2004), The Departed (2006), and The Wolf of Wall Street (2013) all received Oscar nominations, including for Best Picture.
The quote "Remember us, for we too have lived, loved and laughed", seen on a plaque on the way to the mental institution, is taken from Medfield's Vine Lake Cemetery. A contest was held to come up with a quote to be used on a stone marker as a remembrance of those who died in the 1918 influenza epidemic known as the Spanish flu.
Community content is available under
CC-BY-SA
unless otherwise noted.