(3 intermediate revisions by 2 users not shown)
Line 1:
Line 1:
 

[[File:Shelleyberman1.jpg|thumb|207x207px|Shelley Berman in ''Beware! The Blob'']]

 

[[File:Shelleyberman1.jpg|thumb|207x207px|Shelley Berman in ''Beware! The Blob'']]

 
⚫
−
 
 
⚫
⚫
 
−
 
⚫
 
 
 
 

==Film Deaths==

 

==Film Deaths==

 

*'''''[[Beware! The Blob (1972)|Beware! The Blob]]''' (Son of the Blob)'' '''(1972)''' [''Hair Stylist'']: Devoured by the Blob, along with his costumer ([[John Houser]]), after the blob emerges from the sink in Shelley's salon; the scene cuts away as the Blob covers Shelley's arms.

 

*'''''[[Beware! The Blob (1972)|Beware! The Blob]]''' (Son of the Blob)'' '''(1972)''' [''Hair Stylist'']: Devoured by the Blob, along with his costumer ([[John Houser]]), after the blob emerges from the sink in Shelley's salon; the scene cuts away as the Blob covers Shelley's arms.

 
+
 
+

==TV Deaths==

 
+

*'''[[Monsters (1988 series)|''Monsters: Werewolf of Hollywood'' (1991)]]''' [''Leo Tandoski'']: Mauled to death (off-screen) by the werewolf [[David Leary]]. His body is seen when [[Richard Belzer]] and [[Geraldine Leer]] discover him.

 
 
 

{{DEFAULTSORT:Berman, Shelley}}

 

{{DEFAULTSORT:Berman, Shelley}}

 

[[Category:Actors]]

 

[[Category:Actors]]

 
⚫
 

[[Category:Comedians]]

 

[[Category:Comedians]]

 

[[Category:Writers]]

 

[[Category:Writers]]

⚫
 
 

[[Category:American actors and actresses]]

 

[[Category:American actors and actresses]]

 

[[Category:1925 Births]]

 

[[Category:1925 Births]]

Line 20:
Line 21:
 

[[Category:Death scenes by devouring]]

 

[[Category:Death scenes by devouring]]

 

[[Category:People who died in a The Blob film]]

 

[[Category:People who died in a The Blob film]]

 
+

[[Category:Emmy Award Nominees]]

 
+

[[Category:Death scenes by mauling]]

 
+

[[Category:Death scenes by werewolf attack]]

 
+

[[Category:Off-screen deaths]]

 
+

[[Category:CSI: NY Cast Members]]
---
Revision as of 16:15, 1 October 2019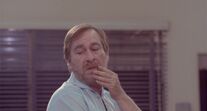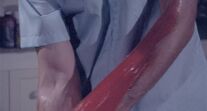 Shelley Berman (1925 - 2017)
Film Deaths
Beware! The Blob (Son of the Blob) (1972) [Hair Stylist]: Devoured by the Blob, along with his costumer (John Houser), after the blob emerges from the sink in Shelley's salon; the scene cuts away as the Blob covers Shelley's arms.
TV Deaths
Community content is available under
CC-BY-SA
unless otherwise noted.