Shawn Jolly (1989 -)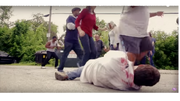 Film Deaths
Edit
Savageland (2013 short) [Goon shot in neck]: Shot through the neck by Scott Bailey in the films saloon shootout.
Epitaph: Bread And Salt (2013) [Arrogant Corporal Demon]: Shot in head by Nathyn Masters after taunting him in hallway.
Not Another Zombie Movie....About The Living Dead (2014) [Zombie]: Shot in head as a zombie in a parking lot by Will Cummings III.
Blame (2014 short) [Bully Ringleader]: Shot fatally in locker room by a student he bullied (We recognize his orange shoes through main characters POV under a bathroom stall).
Last Kill (2016 internet short) [George]: Executed via gunshot in the forest (offscreen) by Steve Piper.
Bon Appetit (2016 short) [Eli]: Shot to death (offscreen in comical way) by Nino Dicosola.
Recycle (2016 short) [Drug Runner]: Shot in torso during a swat raid of the drug den.
Tales From FMyLife Halloween Special #15 (2019 internet short) [Corpse]: Killed offscreen and rolled into a living room carpet.
A Hostile Nation (2019) [Detective Dell]: Attacked (mostly offscreen) by Antoine Gomire. Presumbly dead as we dont see the direct aftermath.
Zombie Frat House (2020) [Featured Zombie]: Hacked to death via fire axe (mostly offscreen) by Aneiya Walker after fatally biting her father.
I Dream Of A Psychopomp (2020) [Socialite] The fatally wounded survivor of a vampire attack attemping to climb away on a stairwell.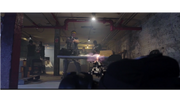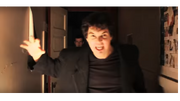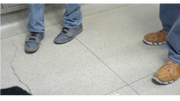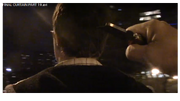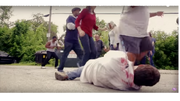 Community content is available under
CC-BY-SA
unless otherwise noted.