Serenity (2019)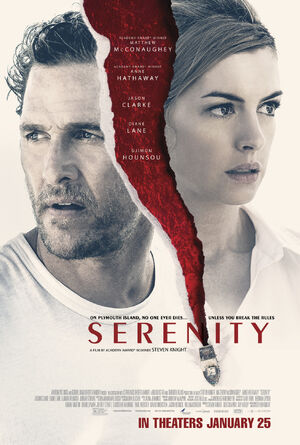 On the island of Plymouth, Baker Dill (Matthew McConaughey) is a local fisherman approached by his ex-wife Karen Zariakas (Anne Hathaway) to do away with her abusive sexist new husband Frank (Jason Clarke), before he turns his mistreatment on their son Patrick (Rafel Sayegh). But Dill is in no fit mental state to do such a task due to being plagued by crippling strange visions that leave him doubting his sanity and even knowing what is real or fantasy.
Male Deaths
Edit
Female Deaths
Edit
Community content is available under
CC-BY-SA
unless otherwise noted.