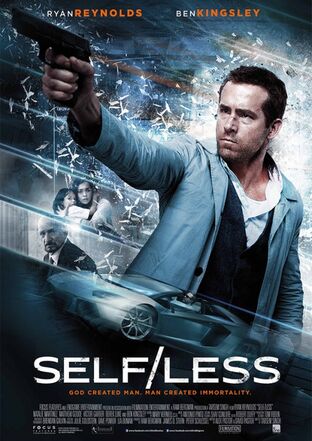 Self/less (2015)
A dying real estate mogul transfers his consciousness into a healthy young body, but soon finds that neither the procedure nor the company that performed it are quite what they seem, when he discovers a brand new illegal way of human host transplantation where the donors are far from willing participants.
Male Deaths
Edit
Female Deaths
Edit
This has a similar premise to John Frankenheimer's Seconds from 1966.
First film directed by Tarsem Singh not to feature costume design by the late Eiko Ishioka.
This is the third out of four body switch movies starring Ryan Reynolds. The first was The Change-Up (2011). The second being R.I.P.D. (2013), this movie is the third and the fourth being Criminal (2016).
Community content is available under
CC-BY-SA
unless otherwise noted.