Tags: apiedit, Visual edit

 

(5 intermediate revisions by 2 users not shown)
Line 2:
Line 2:
 

[[File:E2-0.png|thumb|320x320px|Samantha Hill moments before she is killed in ''The Editor'']]

 

[[File:E2-0.png|thumb|320x320px|Samantha Hill moments before she is killed in ''The Editor'']]

 

[[File:Samanthahill-editor.jpg|thumb|320x320px|Samantha Hill dead (right) with [[Adam Brooks]] (left) in ''The Editor'']]

 

[[File:Samanthahill-editor.jpg|thumb|320x320px|Samantha Hill dead (right) with [[Adam Brooks]] (left) in ''The Editor'']]

 
⚫
−

 
⚫
 
 
 
−

==Film Deaths==

+

==Film Deaths==

 
+

*'''''[[Bad Meat (2011)|Bad Meat]]''''' '''(2011)''' [''Kelly McCready'']: Killed by cannibalistic creatures (off-screen); her death is revealed when [[Elisabeth Harnois]] realizes that she was killed from [[Jessica Parker Kennedy]].

⚫

*'''''[[The Editor (2014)]]''''' [''Bella'']: Stabbed

in the chest

with

scissors

by [[Paz de la Huerta]] in the editing room, after Paz first stabs her through the hand. Her body is shown afterwards when [[Adam Brooks]] discovers her, and again as [[Matthew Kennedy]] investigates. It's later revealed that most of the story has been Matthew's delusion; Samantha turns up alive in reality in a post-credits scene.

 
 
 
 
⚫

*'''''[[The Editor (2014)]]''''' [''Bella'']: Stabbed with by [[Paz de la Huerta]] in the editing room, after Paz first stabs her through the hand. Her body is shown afterwards when [[Adam Brooks]] discovers her, and again as [[Matthew Kennedy]] investigates. It's later revealed that most of the story has been Matthew's delusion; Samantha turns up alive in reality in a post-credits scene.

⚫
 
 
+
⚫

*'''''[[Fear Itself (2008 series)|Fear Itself: The Spirit Box

(2009)

]]''''' [''Emily D'Angelo'']: Drowns when [[Jessica Parker Kennedy]] overdoses her then sends her car into a river, making it look like suicide. Her body is seen (missing her eyes from fish eating her face) when [[Martin Donovan]] discovers her; she appears as a ghost throughout the story. 

 
 
⚫
 
⚫

*'''''[[Fear Itself (2008 series)|Fear Itself: The Spirit Box]]''''' [''Emily D'Angelo'']: Drowns when [[Jessica Parker Kennedy]] overdoses her then sends her car into a river, making it look like suicide. Her body is seen (missing her eyes from fish eating her face) when [[Martin Donovan]] discovers her; she appears as a ghost throughout the story. 

 
 
 

{{DEFAULTSORT:Hill, Samantha}}

 

{{DEFAULTSORT:Hill, Samantha}}

Line 21:
Line 22:
 

[[Category:Death scenes by drowning]]

 

[[Category:Death scenes by drowning]]

 

[[Category:Ghost scenes]]

 

[[Category:Ghost scenes]]

 
+

[[Category:Musicians]]

 
+

[[Category:Models]]

 
+

[[Category:Caucasian actors and actresses]]
---
Latest revision as of 03:42, 2 September 2020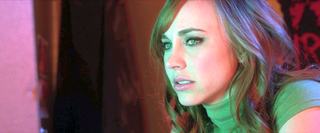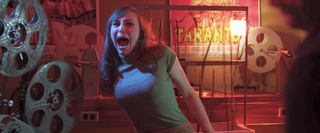 Samantha Hill (19?? - )
The Editor (2014) [Bella]: Stabbed between her breasts with scissor by Paz de la Huerta in the editing room, after Paz first stabs her through the hand. Her body is shown afterwards when Adam Brooks discovers her, and again as Matthew Kennedy investigates. It's later revealed that most of the story has been Matthew's delusion; Samantha turns up alive in reality in a post-credits scene.
Community content is available under
CC-BY-SA
unless otherwise noted.