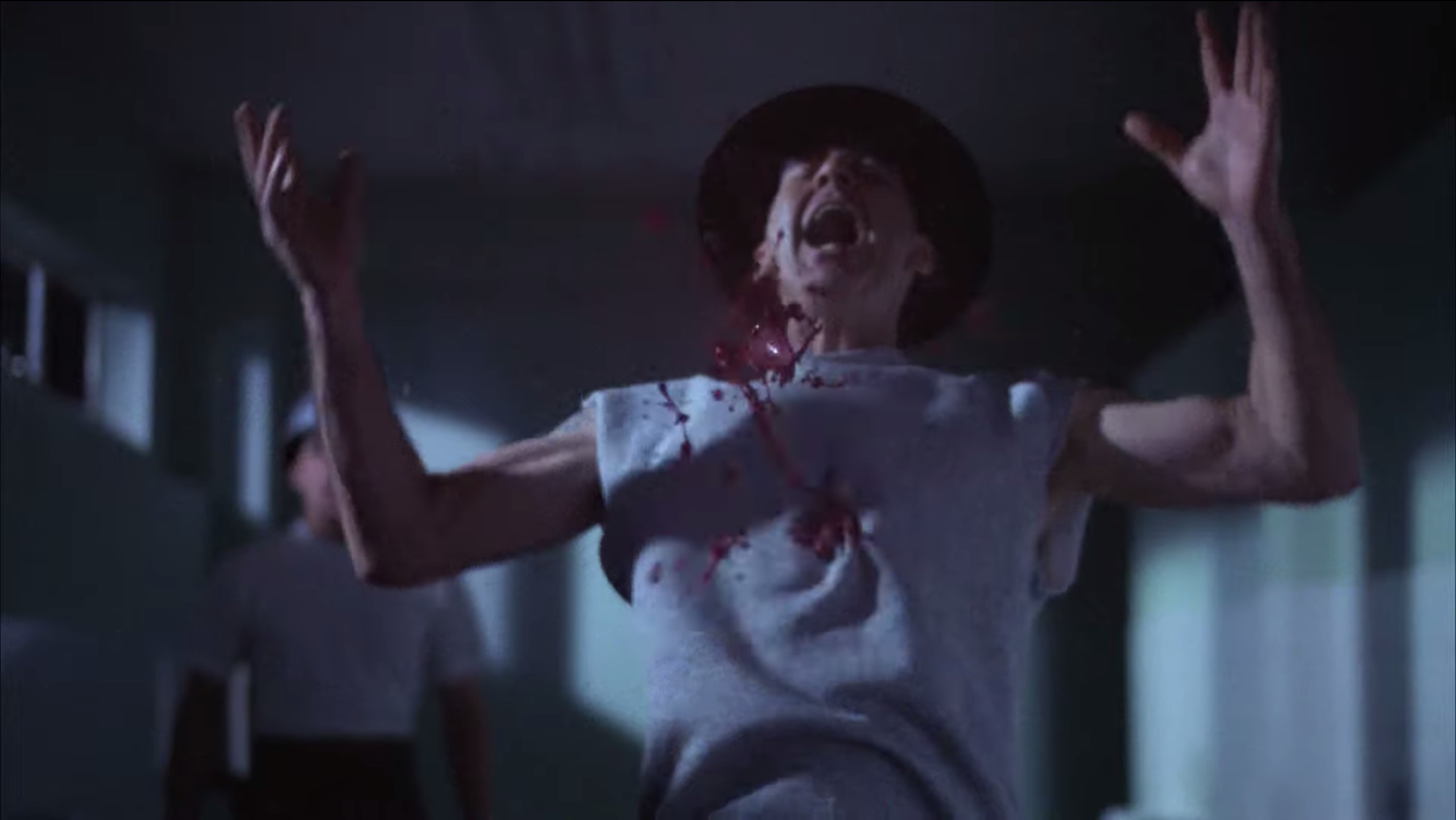 R. Lee Ermey (1944 - 2018)
Film Deaths
Edit
I'm Dangerous Tonight (1990) [Lieutenant Ackman]: Killed by a possessed Mädchen Amick.
The Rift (Endless Descent) (1990) [Captain Phillips]: Killed in an explosion when he destroys the submarine in order to kill the remaining mutant creatures after he starts turning into one of them.
The Terror Within II (1990) [Von Demming]: Killed by one of the mutants.
Body Snatchers (1993) [General Platt]: Crumbles to dust (off-screen) when one of the alien pods assumes his form. We don't actually see what happens to him, but it's eventually established that we're seeing an alien duplicate (though it's unclear precisely when the substitution occurred). The alien duplicate is burned to death when Billy Wirth fires missiles at the base.
On Deadly Ground (1994) [Stone]: Shot to death with his own shotgun by Steven Seagal (when Steven twists his gun around), he then falls down a flight of stairs. (Thanks to Michael)
Best of the Best: No Turning Back (1995) [Preacher Brian]: Stabbed to death inside the training camp by Mark Rolston while Peter Simmons watches in horror.
Escape from Alaska (1999) [Gary]: Killed in an avalanche.
The Chaos Factor (2000) [Col. Ben Wilder]: Killed in a plane crash/explosion when one of Fred Ward's assassins, sabotages his plane.
The Texas Chainsaw Massacre (2003) [Sheriff Hoyt]: Run over repeatedly by Jessica Biel (as he shoots at her continuously) after she's hotwires his patrol car. Though it is very heavily implied in a canon comic book released in 2006 that Hoyt survived, we don't know for sure
The Watch (2012) [Manfred]: Stomach ripped open by one of the aliens, his body is later seen when one of the aliens throws it at Ben Stiller.
TV Deaths
Edit
The Adventures of Brisco County Jr.: Pilot (1993) [Brisco County Sr.]: Shot to death by Billy Drago and Billy's gang. (He reappeared as a ghost in the subsequent episode Senior Spirit.)
The X Files: Revelations (1995) [Reverend Patrick Findley]: Burned to death/throat crushed by a possessed Kenneth Welsh (after being pinned to a door/wall). His body is later seen when the F.B.I (including David Duchovny and Gillian Anderson) investigate.
Action: Dead Man Floating (2000) [Titus Scroad]: Accidentally drowned in his swimming pool while drunk; his body is shown afterwards when Fab Filippo discovers him.
Community content is available under
CC-BY-SA
unless otherwise noted.