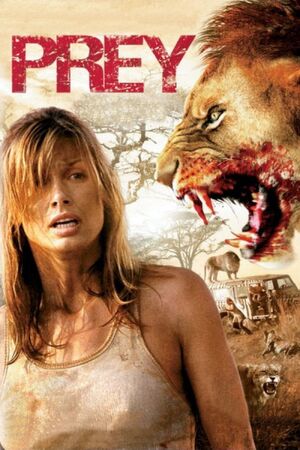 Prey (2007)
Director: Darrell Roodt
hydro-electrical engineer Tom Newman (Peter Weller) arrives in Africa with his new bride Amy (Bridget Moynahan) and offspring to help build a new dam. To break tensions between his kids and their stepmother, Tom convinces Amy to take her stepchildren on a game drive with local ranger, only to become stranded off road on the plains where a stalking rogue pride of lions ensnare them. As they struggle to survive Tom must rely on a big game hunter to lead him on a rescue mission deep into the heart of lion territory.
Male Deaths
Edit
Female Deaths
Edit
Community content is available under
CC-BY-SA
unless otherwise noted.