Phil Hendrie (1952 - )
Film Deaths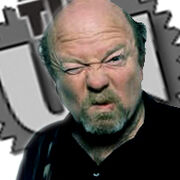 Team America World Police (2004) [I.N.T.E.L.L.I.G.E.N.C.E./ Chechnyan Terrorist]: The Chechnyan Terrorist is killed in an explosion after Chris (voiced by Matt Stone) uses a ramp on his jeep to launch his jeep into the air and crash into the Spinx causing it to explode.
Futurama: Into The Wild Green Yonder (2009; animated) [Frieda Waterfall/Hutch Waterfall/Encyclopod]: Frieda Waterfall is strangled to death by the Dark One (voiced by Billy West) using his mind powers, Hutch Waterfall is killed when the Dark One drains him of his blood after attaching himself to his throat, The Encyclopod survives.
TV Deaths
Futurama: The Birdbot Of Ice-Catraz (2001; animated) [Free Waterfall Senior/Old Man Waterfall]: Free Waterfall Senior is pecked to death by a pack of penguins, Old Man Waterfall survives.
Futurama: A Taste Of Freedom (2002; animated) [Old Man Waterfall/Frieda Waterfall/Spray Painter]: Old Man Waterfall is crushed to death by Ambassador Moivan (voice of David Herman) with the Mobile Oppression Palace, the rest of his characters survive