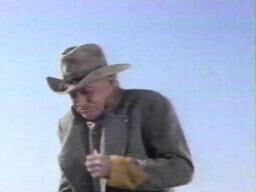 Paul Fix (1901 - 1983)
The Desert Trail (1935) [Jim]: Shot to death by Al Ferguson. (Thanks to Tom)
The Buccaneer (1938) [Dying Pirate]: Possibly dies (I haven't seen this movie myself, but the IMDB's description of Paul's role kinda gives away his fate).
In Old Oklahoma (1943) [Cherokee Kid]: Shot to death by John Wayne. (Thanks to Gordon)
The Fighting Kentuckian (1949) [Beau Merritt]: Shot (I forget by whom) while he's having a drink.
Fighting Man Of The Plains (1949) [Yancey]: Shot dead by Randolph Scott. (Thanks to Brian)
Guns, Girls and Gangsters (1958) [Lou Largo]: Stabbed to death by Lee Van Cleef.
The Sons of Katie Elder (1965) [Sheriff Billy Wilson]: Shot in the back by James Gregory; he dies (off-camera) some time later. (Thanks to Michael and Gordon)
Ride Beyond Vengeance (1966) [Hanley]: Unintentionally killed by Claude Akins who clubs him on the head with his gun to knock him out but hits him too hard. (Thanks to Brian)
Welcome to Hard Times (Killer on a Horse) (1967) [Major Munn, CSA]: Dies of a heart attack while yelling at Aldo Ray, as Aldo rides off after burning down the town.
Wagon Train: The Amos Billings Story (1962)
Community content is available under
CC-BY-SA
unless otherwise noted.