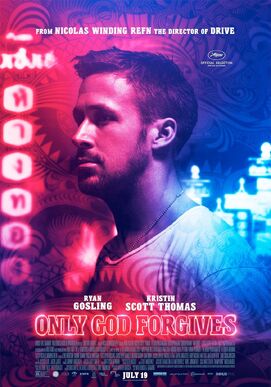 Only God Forgives (2013)
Director: Nicolas Winding Refn
Chang's outfit in the movie is what retired cops in Thailand wear.
Julian (Ryan Gosling) only speaks 17 lines throughout the film.
Nicolas Winding Refn directed Vithaya Pansringarm by whispering into his ear: "You are God".
Kristin Scott Thomas has herself said she finds the movie very disturbing and hard to watch.
In terms of the musical inspiration for this film, Refn refers to how much of an influence the scores of Bernard Herrmann were. For the temp score that they edited the film to, they used Herrmann's score from The Day the Earth Stood Still (1951), which, Refn found out soon after, is composer Cliff Martinez's personal favorite.
Community content is available under
CC-BY-SA
unless otherwise noted.