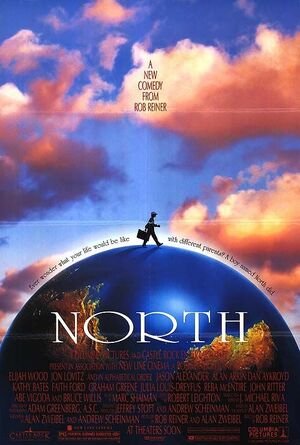 North (1994)
Directed by Rob Reiner
Fed up with his parents, a kid named North divorces them and sets off to find a new family.
At the time of its release, Roger Ebert and Gene Siskel considered this to be one of the worst films they'd ever reviewed. Ebert wrote, "I hated this movie. Hated hated hated hated hated this movie. Hated it. Hated every simpering stupid vacant audience-insulting moment of it. Hated the sensibility that thought anyone would like it. Hated the implied insult to the audience by its belief that anyone would be entertained by it." The pair later reviewed it on their television show, where Ebert went on to say that the movie made him "cringe... just sitting here thinking about it." Gene Siskel characterized it as "junk" and said that it made him feel "unclean."
Fellow famed critic Richard Roeper stated "of all the films on my (worst) list, 'North' may be the most difficult to watch from start to finish".
Male Deaths
Edit
Female Deaths
Edit
None.
Community content is available under
CC-BY-SA
unless otherwise noted.