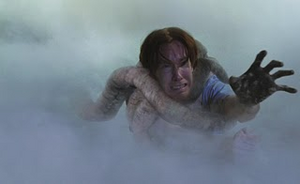 Norm MacDonald (1963- )
Film Deaths
None Known
TV Deaths
NOTE: Since MacDonald plays multiple characters on Saturday Night Live, only the specific roles that die are listed. Most are obviously played for comic effect.
Saturday Night Live (May 13, 1995) [Norm MacDonald]: In the "Polar Bear Sketch", he is mauled to death (off-screen) by a polar bear when he jumps into a pit. His screams can be heard and his blood gushes on-screen.
Saturday Night Live (Sept. 27, 1997) [Male Victim]: In the "Car Accident" sketch, he dies from his wounds resulting in a car accident. He dies with paramedic Will Ferrell unsuccessfully bringing him back to life and Sylvester Stallone, who tried to help Norm as he was insulting Stallone's movies.