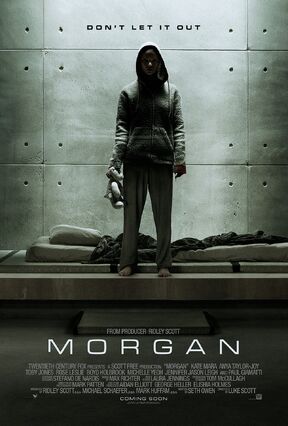 Morgan (2016)
Directed by: Luke Scott
Morgan (Anya Taylor-Joy) is a bioengineered child who began walking and talking after one month of existence, exceeding the wildest expectations of her creators. When Morgan attacks one of her handlers, a corporate troubleshooter (Kate Mara) visits the remote, top-secret facility where she's kept to assess the risks of keeping her alive. When the girl breaks free (on discovering she is to be destroyed) and starts running amok, the staff members find themselves in a dangerous lockdown with an unpredictable and violent synthetic human, who is capable of murdering her own creators to better her chance of survival.
Male Deaths
Edit
Female Deaths
Edit
Community content is available under
CC-BY-SA
unless otherwise noted.