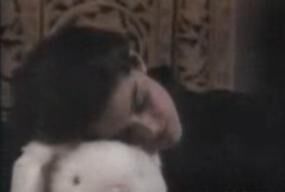 Michelle Nicastro (1960 - 2010)
The Swan Princess (1994; animated) [Odette]: Providing the voice of a princess who turns into a swan as a curse, she dies in her human form after flying towards the forest in her swan form feeling weak due to Jack Palance's (voice of Rothbart) spell, she is later brought back to life towards the end of the film while she is still a human after Jack's death, when Prince Derek (voiced by Howard McGillin), who has defeated Jack, confesses his love to her.
The Swan Princess: The Mystery of the Enchanted Kingdom (1998; animated) [Odette]: is struck by a fire ball summoned by Katja Zoch while in swan form. She's resurrected after Prince Derek (voiced by Brian Nissen), burns Sean Wright's (voice of Rothbart) notes.
Santa Barbara (May 2, 1990) [Sasha Schmidt]: Mistakenly shot in the chest by Christopher Norris, who had meant to kill Leigh McCloskey. Christopher then puts her body in a car and drives her over to hide her in Nancy Lee Grahn's apartment; after Nancy discovers the body, Nancy and Terry Lester hide her in a freezer. (Thanks to Bulgoki)
Mrs. Steve Stark (producer)
Community content is available under
CC-BY-SA
unless otherwise noted.