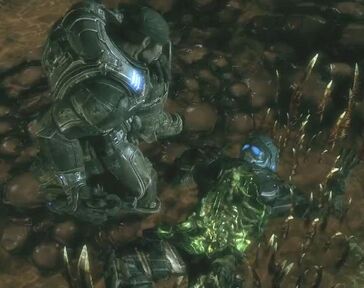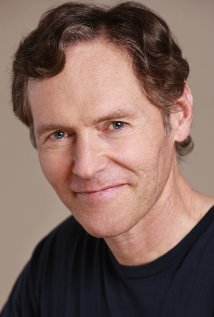 Michael Gough (1956 - )
Television Deaths
Edit
Video Game Deaths
Edit
Freddy Pharkas: Frontier Pharmacist (1993) [Kenny the Kid]: Throat slit after Cam Clarke throws a metal ear at Michael.
StarCraft (1998) [Tassadar]: Disintegrates after being overwhelmed by energy in an effort to destroy Jack Ritschel.
Call of Duty (2003) [Captain Price]: Shot to death (off-screen) by German sailors; his body is shown when the player character discovers him.
Vampire: The Masquerade - Bloodlines (2004) [Stanley Gimble]: Killed in a fight with the player character after being exposed as a serial killer.
Resident Evil 4 (Biohazard 4) (2005) [Osmund Saddler]: Incinerated after Paul Mercier shoots Michael with a rocket launcher.
Killer7 (2005) [Dan Smith]: Shot in the head by Greg Eagles during a standoff in Michael's apartment; he appears as a physical manifestation of Greg's multiple personalities throughout the game. He later "dies" again when a demonic creature detonates itself in front of him. (Dialogue between Greg and Dwight Schultz states that Michael was also killed by Alastair Duncan prior to the events of the game, but considering the revelation of Michael merely being a personality of Greg, it seems likely this death didn't happen.)
Xenosaga Episode III: Also Sprach Zarathustra (2006) [Jin Uzuki]: Stabbed in the chest by an alien creature as Michael manages to simultaneously stab the creature with his own sword.
Gears of War (2006) [Carmine]: Shot in the head by an alien sniper while speaking to Robin Atkin Downes.
Gears of War 2 (2008) [Benjamin Carmine]: Mauled to death by alien parasites; he dies while speaking to John DiMaggio.
Community content is available under
CC-BY-SA
unless otherwise noted.