Michael Blodgett (1939 - 2007)
Novelist/screenwriter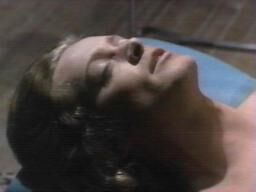 40 Guns to Apache Pass (1967) [Mike Malone]: Dragged to death after the Apache warriors tie him behind a horse and send it off running. (Thanks to Brian)
Beyond the Valley of the Dolls (Hollywood Vixens) (1970) [Lance Rocke]: Decapitated with a sword by John Lazar while Michael is tied up on the floor.
There Was a Crooked Man... (1970) [Coy Cavendish]: Shot repeatedly by guards after he opens the prison gates and runs out.
The Velvet Vampire (1971) [Lee Ritter]: Bitten on the throat and drained of blood by Celeste Yarnall. His body is shown again later on when Sherry Miles discovers it.
Bonanza: False Witness (1967) [Billy Slater]: Shot in the back by Davey Davison when his comments make her realise he has been playing her for a fool. (Thanks to Brian)
Night Gallery: The Dead Man (1970) [John Fearing]: Dies when Carl Betz hypnotizes him into taking the physical characteristics of death, then is unable to bring him out of trance. He later comes back to life (despite being decomposed) when Louise Sorel gives the signal by pounding on his tomb.
Community content is available under
CC-BY-SA
unless otherwise noted.