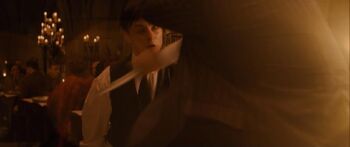 Matthew R. Staley (1978 - )
The Dead Don't Die (2019) Matthew's head has a hole blown through it via a shotgun as he is the first zombie to enter the hardware store that the characters played by Danny Glover and Caleb Landry Jones had boarded up.
Logan (2017) [Stunts]: The last of Jackson's henchmen to be killed by X-24 on the Munson farm, pleading for his life.
American Ultra (2015) [Asset #7]: Killed by Jesse Eisenberg's character with a mallet to the head.
The Enemy Within: Sequestered (2019) [Assassin]: After attempting to assassinate a high-profile congresswoman, his character is shot and falls over a balcony.
Blue Bloods: Erasing History (2018) [Tim 'The Streeber' Streebinksy]: Hangs himself in his apartment.
Taxi Brooklyn (2014) [Ian Lowenthal] Murdered (off-screen); his body is found dangling off of a crane.
CSI: Crime Scene Investigation: Cold Blooded (2010) [Eli Holt]: Hangs himself in his jail cell.
Forensic Files: The Lindbergh Baby Kidnapping: Investigation Reopened (2005) [Bruno Richard Hauptmann]: Executed in the electric chair. (I haven't seen this episode, so I don't know whether the execution was depicted on-screen or not.)
As a professional stunt performer, Matthew has probably "died" in place of other performers. If you know of any specific performers whom Matthew has doubled in death scenes, please list them here.
Community content is available under
CC-BY-SA
unless otherwise noted.