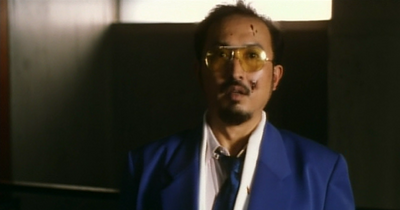 Manzo Shinra (19?? - )
Fudoh: The Next Generation (Gokudô sengokushi: Fudô) (1995) [English Teacher]: Kills himself off-screen. His head is later shown being used as a soccer ball. 
Full Metal Yakuza (Full Metal gokudô) (1997) [Hitman]: Cut down with a sword by Tsuyoshi Ujiki.
Dead or Alive (Dead or Alive: Hanzaisha) (1999) [Addict]: Shoots himself in the head.
Yazkuza Apocalpyse: The Great War of the Underworld (Gokudou daisensou) (2015) [Man in basement]: Beaten to death with a baseball bat by Masanori Mimoto.
Community content is available under
CC-BY-SA
unless otherwise noted.