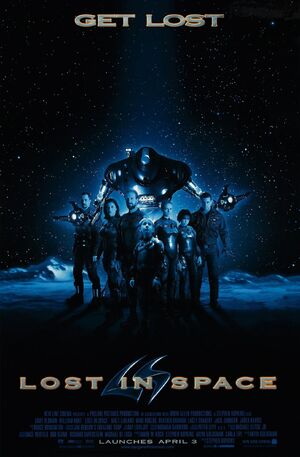 Lost in Space (1998)
Director: Stephen Hopkins
The year is 2058. Most of the Earth's natural resources are virtually exhausted and will no longer support human life. The government decides that another planet shall be the human race's new home and the government begins construction of two "Hypergates" that will allow the human race to travel across space to the distant planet Alpha Prime. Government scientist Professor John Robinson, decides to set up a vital space mission. Along with his family: His wife Maureen, their children, oldest daughter, medical officer Judy, troubled teenage daughter, video technician Penny and their youngest son, gifted robotics expert Will and joined by heroic military fighter pilot Major Don West, John and his crew travels to Alpha Prime on-board the spaceship "Jupiter 2". But the traitorous Dr. Zachary Smith, working for terrorists known as the Seditions, uses the ship's robot and sabotages the mission and sends "Jupiter 2" off-course. But as Jupiter 2 is caught in the gravitational pull of the sun, John uses the ship's hyper-drive to escape. But John, his family and Major West learns that they've entered a uncharted part of the galaxy and they are lost in space.
Male Deaths
Edit
Female Deaths
Edit
Community content is available under
CC-BY-SA
unless otherwise noted.