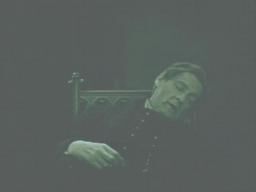 Lionel Barrymore (1878 - 1954)
America (1924) [Walter Butler]: Killed in a skirmish.
The Bells (1926) [Mathias]: Dies of a heart attack after praying for forgiveness from his crimes; he dies after having a vision of his victim (E. Alyn Warren) forgiving him.
West of Zanzibar (1928) [Crane]: Stabbed with a spear by the natives; he dies shortly afterwards as Warner Baxter tries to save him.
A Free Soul (1931) [Stephen Ashe]: Dies of a heart attack (on top of his health having been ravaged by alcoholism) after making an impassioned speech in the courtroom.
Mata Hari (1931) [General Serge Shubin]: Shot in the chest by Greta Garbo as Lionel is making a phone call to order her arrest.
Treasure Island (1934) [Billy Bones]: Dies of a heart attack from fright, after being given the Black Spot by William V. Mong.
A Guy Named Joe (1943) [The General]: Dies (off-screen) under unspecified circumstances, several years before the story begins; he appears as a spirit after Spencer Tracy arrives in Heaven. (Thanks to Stephen)
None.
Community content is available under
CC-BY-SA
unless otherwise noted.