(4 intermediate revisions by 2 users not shown)
Line 10:
Line 10:
 

*'''''[[Thriller (1973 series)|Thriller: Lady Killer]] (1973)''' [Toni Tanner]:'' Falls to her death from a cliff during a struggle with [[Robert Powell]], while she's trying to kill [[Barbara Feldon]].

 

*'''''[[Thriller (1973 series)|Thriller: Lady Killer]] (1973)''' [Toni Tanner]:'' Falls to her death from a cliff during a struggle with [[Robert Powell]], while she's trying to kill [[Barbara Feldon]].

 
 
−

*'''''Emmerdale Farm (2007; I don't know the exact date)''' [Rosemary King]:'' Burned to death (off-screen) in a house fire; we learn of her death when a police officer informs her stepchildren. Her ashes are later shipped back to England from America. (The IMDB lists Linda's last appearance on the show as being the Sept. 12, 2007 episode; I don't know how long afterwards the character's death was established.) ''(Thanks to Brian)''

+

*'''''Emmerdale Farm (2007; I don't know the exact date)''' [Rosemary King]:'' Burned to death (off-screen) in a house fire; we learn of her death when a police officer informs her stepchildren. Her ashes are later shipped back to England from America. (The IMDB lists Linda's last appearance on the show as being the Sept. 12, 2007 episode; I don't know how long afterwards the character's death was established.) ''(Thanks to Brian)''

 
 
 

==Notable Connections:==

 

==Notable Connections:==

Line 16:
Line 16:
 

*Ex-Mrs. [[Bill Boggs]]

 

*Ex-Mrs. [[Bill Boggs]]

 

*Mrs. [[Gavin Mitchell]] (art director/producer)

 

*Mrs. [[Gavin Mitchell]] (art director/producer)

 
+

==Gallery==

 
+

{{DEFAULTSORT:Thorson, Linda}}

 

[[Category:Actresses|Thorson, Linda]]

 

[[Category:Actresses|Thorson, Linda]]

 

[[Category:Listed on Original Cinemorgue|Thorson, Linda]]

 

[[Category:Listed on Original Cinemorgue|Thorson, Linda]]

 

[[Category:Canadian actors and actresses|Thorson, Linda]]

 

[[Category:Canadian actors and actresses|Thorson, Linda]]

 

[[Category:1947 Births|Thorson, Linda]]

 

[[Category:1947 Births|Thorson, Linda]]

 
+

[[Category:Death scenes by shooting]]

 
+

[[Category:Death scenes by falling]]

 
+

[[Category:Death scenes by burning]]

 
+

[[Category:Off-screen deaths]]

 
+

[[Category:Divorced actors and actresses]]
---
Revision as of 17:26, 18 June 2019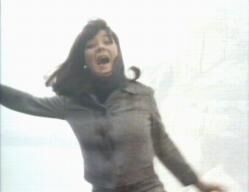 Linda Thorson (1947 - )
Film Deaths:
Curtains (1983) [Brooke Parsons]: Shot in the chest, along with John Vernon, by Samantha Eggar; Linda and John then fall through the window. (Thanks to Dick Hertz and Eric)
TV Deaths:
Emmerdale Farm (2007; I don't know the exact date) [Rosemary King]: Burned to death (off-screen) in a house fire; we learn of her death when a police officer informs her stepchildren. Her ashes are later shipped back to England from America. (The IMDB lists Linda's last appearance on the show as being the Sept. 12, 2007 episode; I don't know how long afterwards the character's death was established.) (Thanks to Brian)
Notable Connections:
Gallery
Community content is available under
CC-BY-SA
unless otherwise noted.