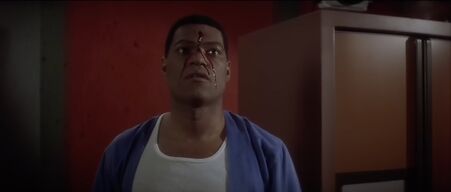 Laurence Fishburne (1961 -)
Apocalypse Now (1979) [Gunner's Mate 3rd Class Tyrone 'Mr. Clean' Miller]: Shot when the natives fire on the boat, he then dies from his wound.
King of New York (1990) [Jimmy Jump]: Shot in the head by David Caruso, after having been shot in the stomach by David a few minutes earlier; after Wesley Snipes dies from Laurence's shots, David finishes Laurence off rather than take him into custody.
Event Horizon (1997) [Captain Miller]: Commits suicide/sacrifices himself by blowing up part of the spaceship while he's inside during a struggle with Sam Neill. 
Tortured (Video, 2008) [Archie Green]: Shot to death when Cole Hauser shoots his gun through the already deceased James Cromwell's body after Fishburne has shot and killed Cromwell.
The Colony (2013) [Briggs]: Sacrifices himself by blowing himself up with dynamite to save Kevin Zegers from the monsters while on the bridge.
The Matrix Online (2005) [Morpheus]: Shot to death by a fly-based Assassin.
Father of Langston Fishburne and Montana Fishburne
Ex-Mr. Hajno O. Moss
Ex-Mr. Gina Torres
Community content is available under
CC-BY-SA
unless otherwise noted.