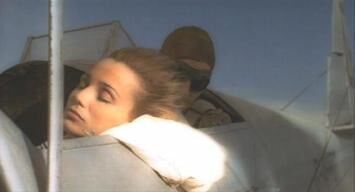 Kristin Scott Thomas (1960 - )
Richard III (1995) [Lady Anne]: Dies of a drug overdose (off-screen); her body is shown lying in bed afterwards.
The English Patient (1996) [Katharine Clifton]: Mortally injured in a plane crash, she dies of her injuries (off-screen) in her cave/shelter, while Ralph Fiennes is out trying to get help. Her body is shown afterwards when Ralph returns and finds her dead, then carries her body out to another plane (which also crashes). We see her body in the plane before the second crash at the beginning of the movie, but we don't learn until the later flashback that she was already dead in that opening scene.
The Endless Game (1990; TV movie) [Caroline]: Injected in the arm with poison by George Segal in the nursing home. (In her death scene, Kristin was made up to look much older than she was at the time; she appears without the age make-up in flashbacks.)
Sister of Serena Scott Thomas
Community content is available under
CC-BY-SA
unless otherwise noted.