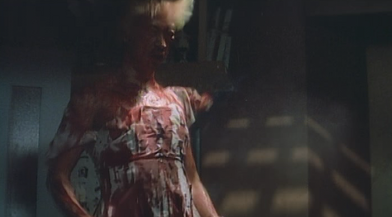 Kippei Shina (1964 - )
Film Deaths
Edit
Gonin (1995) [Jimmy]: Shot to death by Takeshi Kitano and Kazuya Kimura after Kippei charges them while wearing the clothes of his murdered girlfriend.
Shinjuku Triad War (Shinjuku kuroshakai: Chaina mafia sensô) (1995) [Kiriya]: Murdered off-screen by the Triad. The films ending narration mentions that he was murdered.
Black Angel Volume 1 (Kuro no tenshi Vol 1) (1997) [Shinichi Onda]: Shot to death by Riona Hazuki.
Sleepless Town (Fuyajo) (1998) [Wu Fu-Chun]: Shot to death in a graveyard.
Kaizokuban Bootleg Film (1999) [Seiji]: Shot to death by Akira Emoto.
Reincarnation (Rinne) (2005) [Ikuo Matsumura]: Murdered by the ghost to reenact the murders that happened in the hotel previously.
Shinobi: Heart Under Blade (Shinobi) (2005) [Yakushiji Tenzen]: Dies after kissing Tomoka Kurotani whose lips were full of poison.
Outrage (Autoreiji) (2010) [Mizuno]: Has a noose tied around his neck and the other side of the rope is tied to a pole while he is sitting in a car. The car then speeds away causing him to be pulled out of the car and having his neck cracked.
The Top Secret: Murder in Mind (Himitsu: The Top Secret) (2016) [Koichi Tsuyuguchi]: Executed by hanging.
The Outsider (2018) [Orochi]: Throat slit open by Jared Leto with a katana after he refuses to duel him.
Noteworthy Connections
Edit
Community content is available under
CC-BY-SA
unless otherwise noted.