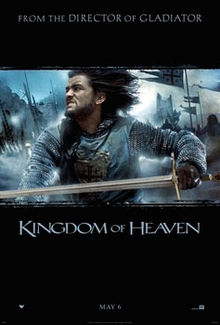 Kingdom of Heaven (2005)
Director: Ridley Scott
Still in grief over his wife's sudden death, village blacksmith Balian (Orlando Bloom) joins his long-estranged father, Baron Godfrey (Liam Neeson), as a crusader on the road to Jerusalem. After a perilous journey to the holy city, the valiant young man enters the retinue of the leprous King Baldwin IV (Edward Norton), which is rife with dissent led by the treacherous Guy de Lusignan (Marton Csokas), who wishes to wage war against the Muslims for his own political and personal gain.
Male Deaths
Edit
Female Deaths
Edit
Community content is available under
CC-BY-SA
unless otherwise noted.