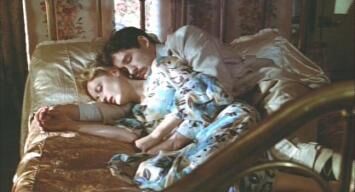 Kevin Kline (1947 - )
Sophie's Choice (1982) [Nathan Landau]: Commits suicide (off-screen) by taking poison, along with Meryl Streep. (It's ambiguous whether their deaths were a suicide pact or a murder-suicide.) Their bodies are shown afterwards when a policeman leads Peter MacNicol into their bedroom.
A Fish Called Wanda (1988) [Otto West]: Although he survives the film, there's an alternate version of a scene on the DVD where Kevin is run over with a steamroller by Michael Palin in which it is fatal, with John Cleese grabbing Kline's boarding pass just before Palin runs over Kevin's body again (Played for Comic Effect).
Dave (1993) [President Bill Mitchell/Dave Kovic]: Playing a dual role, "President Bill Mitchell" dies (off-screen) after a long period in a coma following a stroke (during which time "Dave" substitutes for him); we learn of his death from a news report afterwards. (Dave survives the movie.)
Fierce Creatures (1997) [Rod McCain]: Playing a dual role as father and son, the elder character is accidentally shot in the head when the gun in Michael Palin's hands goes off. (Played for comic effect.)
De-Lovely (2004) [Cole Porter]: Dies of unspecified kidney failure at the 1968 same time of text mentioned.
Great Performances: Hamlet (1990) [Hamlet]: Cut with a poison-tipped sword during a swordfight with Michael Cumpsty; he dies shortly afterwards, living long enough to kill Brian Murray first.
Community content is available under
CC-BY-SA
unless otherwise noted.