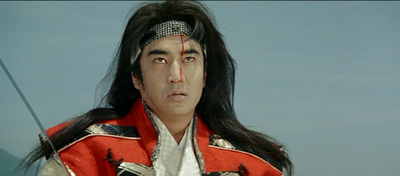 Ken Takakura (1931 - 2014)
Film Deaths
Theater of Life: Hishakaku (Jinsei Gekijo: Hishakaku) (1963) [Miyagawa]: Stabbed to death by rival gangsters. 
An Outlaw (Narazumono) (1964) [Minami]: Bleeds out from his wounds in an ambulance after being stabbed several times by a gangster whom he then killed.
Wolves Pigs and Men (Okami to buta to ningen) (1964) [Jiro]: Shot to death by mobsters.
Miyamoto Musashi V: Duel at Ganryu Island (Miyamoto Musashi: Ganryû-jima no kettô ) (1965) [Sasaki Kojiro]: Head bashed open with a wooden sword by Kinnosuke Nakamura.
Theater of Life: Hishakaku and Kiratsune (Jinsei Gekijo: Hishakaku to Kiratsune) (1963) [Miyagawa]: Shot to death by Rin'ichi Yamamoto.
Red Peony Gambler (Hibotan Bakuto) (1968) [Shogo Hanaoka]: Stabbed by Minoru Ôki whom he also stabs then slashes with his katana, he later dies from the stab wound.
The Biggest Gamble (Sengo Saidai no Toba) (1969) [Yakuza]: Shot to death by Hiroshi Nawa. 
Chivalrous Geisha (Nihon jokyo-den: kyokaku geisha) (1969) [Seikichi] Dies of his multiple wounds off-screen.  His body is later shown being carried. 
Yakuza's Tale (Tosei-nin Retsuden) (1969) [Yakuza]: Stabbed to death by numerous other Yakuza over the course of a fight, he dies from his wounds with Kôji Tsuruta by his side.
Too Late the Hero (1970) [Major Yamaguchi]: Shot multiple times in the back by Cliff Robertson. 
The Pledge (Bakuchi-uchi Gaiden) (1972) [Yakuza] Dies from self-inflicted stab wounds at a graveyard while talking to Kôji Tsuruta. 
The Bullet Train (Shinkansen daibakuha) (1975) [Tetsuo Okita]: Shot to death by the police as he tries to run away at the airport.
International Gangs of Kobe (Kobe Kokusai Gang) (1975) [Masato Dan]: Shot to death by Bunta Sugawara whom he also shoots in his death throes.
Never Give Up (Yasei no shômei) (1978) [Takeshi Ajisawa]: Shot to death by the army off-screen. We just see him charging the army with a machine gun and we then see the army firing back at him including tanks shooting.
47 Ronin (Shijûshichinin no shikaku) (1992) [Kuranosuke Ôishi]: While still alive at the end of the film he knows his actions will result in his death. Plus this is based on reality the character he was portraying eventually was forced to commit suicide via seppeku.
TV Deaths
None Known
Community content is available under
CC-BY-SA
unless otherwise noted.