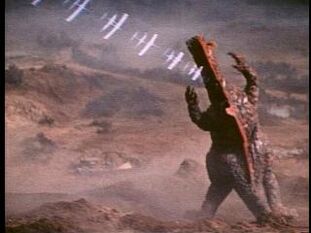 Katsumi Nimiamoto (1953 -)
Film Deaths
Terror of Mechagodzilla (1975) [Titanosaurus]: Possibly killed when Godzilla blasts it twice with it's firery breath, knocking it (titanosaurus) into the water. (Note: it's not known if this was intended to be acutal "death", but since there were no more sequels to resurrect it, it's safe to say it died).
The Last Dinosaur (1977) [Triceratops]: Killed by Tyrannosaurus.
Ultraman: Great Monster Decisive Battle (1979) [Alien Baltan]: Destroyed in an Explosion by Ultraman.
TV Deaths